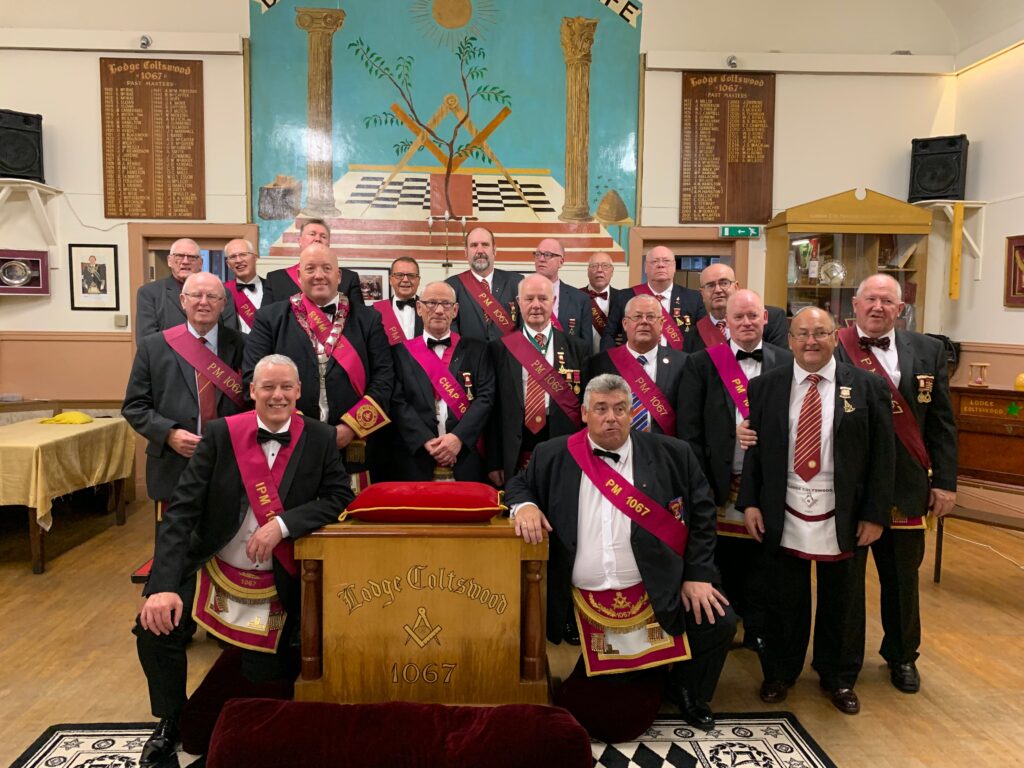 Thursday 3rd October 2019 – Past Masters Degree
A great evening was held with over 20 Past Masters of the Lodge entering the Lodge room to confer the Master Mason Degree on Bro. Craig Kelly & Brother Kerr Hunter, the Deputation was headed by Bro. Robert D. F. Ross who had specially selected the degree team from Brethern who had bee around the Lodge for some time, in true Coltswood style the degree was delivered in a sincere manner with some good fun introduced also, following the degree there was the usual Coltswood harmony.
A great event in our Lodge history.
RWM Iain Reid also welcomed Right Worshipful Masters Bro. Billy Gillan from Lodge Major Ness No. 947 and Bro. Reg Sutherland from Griffin Gartcosh No. 1254 into the Lodge to join the meeting